Little Inventors inspires students to think up and draw original, ingenious, funny, fantastical or perfectly impractical invention ideas. Then, those youth inventors are matched with skilled makers to help turn their invention ideas into real objects.
Little Inventors comes to Canada
Little Inventors was born in 2016 in the UK. That same year, NSERC partnered with the organization to launch Little Inventors Canada as a pilot during the NSERC-led pan-Canadian science festival Science Odyssey.
As a result, more than 600 extraordinary invention ideas were received from the 7 schools across Canada chosen for the pilot with 13 objects produced as prototypes.
The Inventions for space challenge
Given this success, the following year NSERC implemented a new Little Inventors challenge in collaboration with the UK partners and the Canadian Space Agency. The space challenge looked for invention ideas to help Canadian astronaut David Saint-Jacques during his stay aboard the International Space Station.
Close to 3,000 entries from all across Canada were received, 250 ideas were shortlisted as favourites and 30 of them were made real!  On top of that, David Saint-Jacques unveiled two winning ideas during a live downlink from the ISS.
Mission: Protect our oceans, the new challenge!
The oceans challenge was launched last December 2019 in partnership with the Canadian Commission for UNESCO and in collaboration with Let's Talk Science, The Canadian Science Fair Journal, Digital Mi'kmaq, and the Canadian Space Agency. 
The oceans challenge is linked to the launch of the UN Decade of Ocean Science for Sustainable Development (2021–2030).
What an adventure for our little inventors!
The Little Inventors prototypes have been a staple in the Montreal Science Centre with a semi-permanent exhibit since 2017. In 2018 an exhibit was hosted in Ottawa by the Canada Aviation and Space Museum. The Ontario Science Centre has hosted temporary exhibits and workshops since 2017, and the Little Inventors prototypes have been selected to be presented by their inventors to Prime Minister Justin Trudeau during his annual Science Fair.
Books
Want more Little Inventors? Then check out our books (more coming soon)...
Image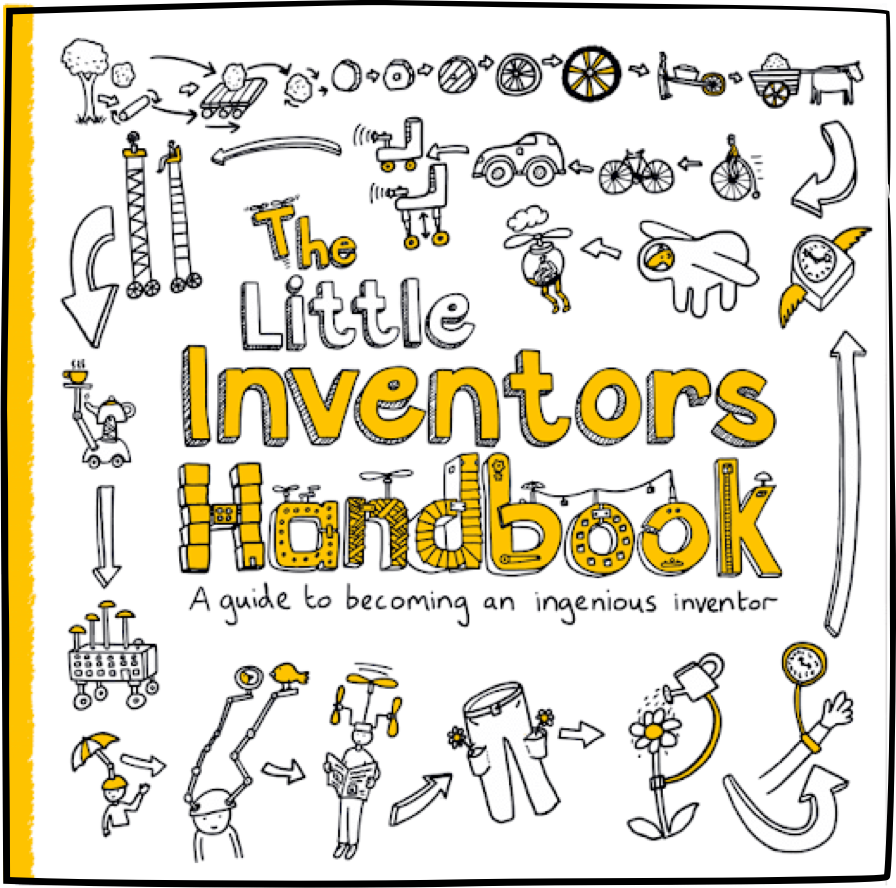 The Little Inventors Handbook
The Little Inventors Handbook encourages budding inventors to think big and have fun with their imaginations... It's packed full of wonderful, fun, practical and bonkers ideas to inspire children to get inventing! With this super-charged step by step guide, they can explore and build up confidence in their own natural creativity.
Scientists all agree that we have to change how we live so we can take better care of our world and keep it amazing. And this is where YOU come in…
Can you think of an invention that would help protect animals? How to cool the Earth down? Little Inventors Go Green! Is full of amazing facts and examples from nature and fun activities to inspire you to become a green inventor and help us live better.
Image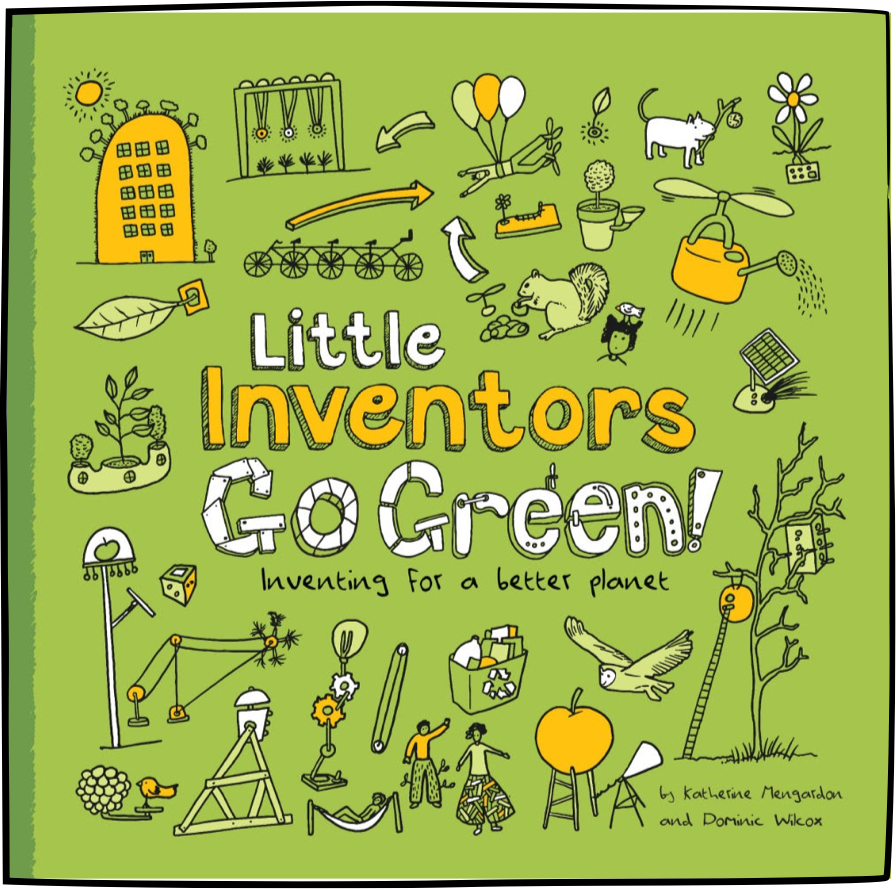 Image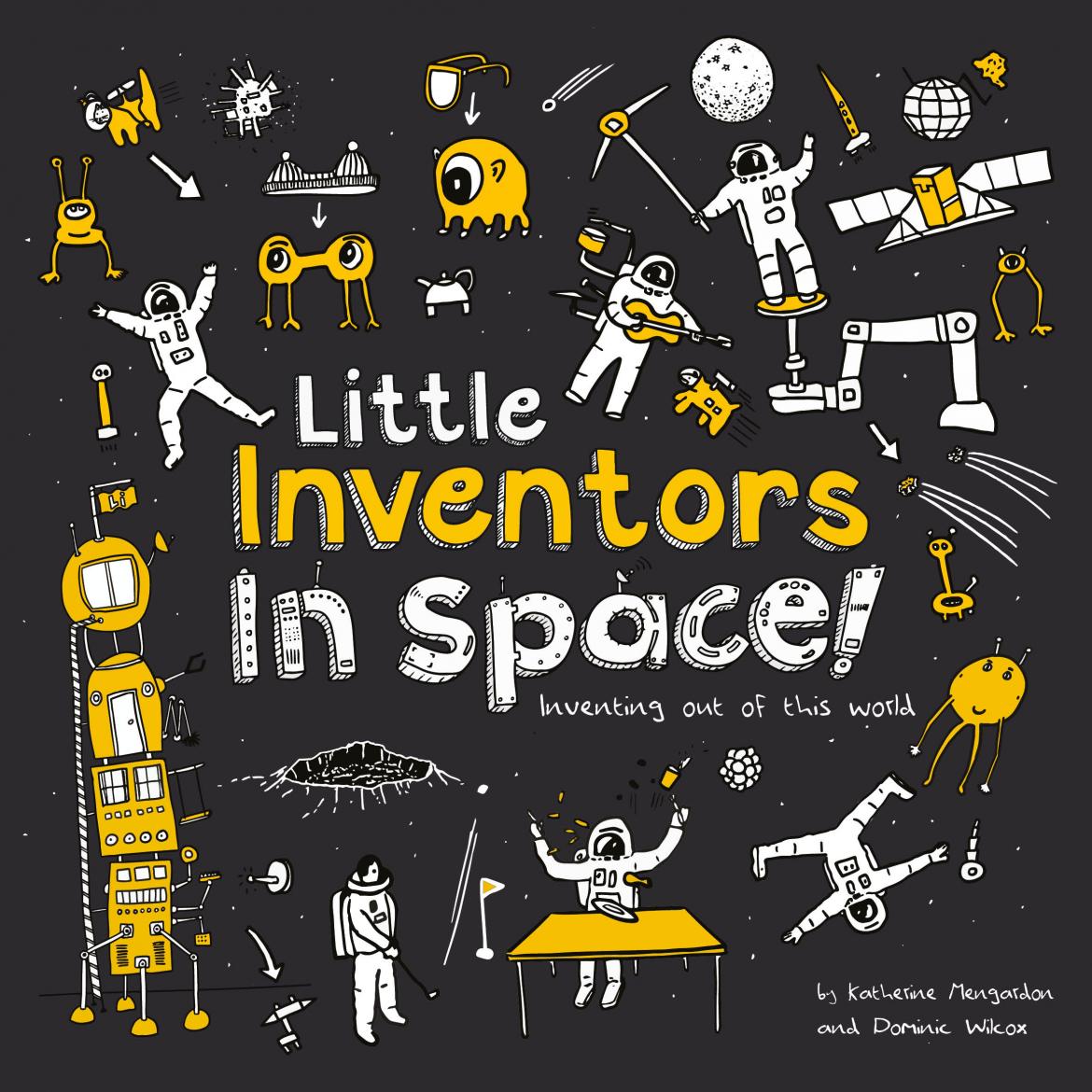 Become an inventing supernova! This activity book is full of ideas to help you come up with new inventions that are out of this world. How could you make living in orbit better? Invent the next space shuttle to reach the stars? Even plan your future life on Mars? There are no limits!
Find out about space sweepers, shooting star hunters, what it's like to be an astronaut and many more cool facts about space.